Hi Au Pairs!
Do you know how many airports in Ireland there are?
A lot.
Or at least, many more than I thought while I was there working as an Au Pair.
It must also be said that only I knew the airports in my area and I lived in the South of Ireland.
It is clear that when you travel to a country on holidays, destination airports are always going to be the most popular, either by being located in the capital or in large cities.
In this case, it is obvious that airports in Ireland with major connections are found in Dublin, Belfast and Cork.
But arriving in Ireland as an Au Pair, it is very easy that you ended up living in the middle of the countryside somewhere away from these airports.
So it's good to know them.
And of course, knowing which Spanish cities are connected to.
Do you know where to find them?
You have 3 possibilities that will make it easier to find the most suitable airport for you:
Reading this post that I have written with great affection 😉 and for which I have looked at all the information available from all airports.
Asking your host-family that, obviously, they know the area and can orient you very well.
Asking previous Au pairs who will have lived the experience and know what the best options are.
As I said in the post "How to choose the perfect family for you", they are one of your best allies. If you want to read it again, click here.
Of course, they are not exclusive and if you use the 3 possibilities at the same time, everything will be easier.
Then there is a fourth option, which is that you look for information yourself.
Laziness… what's it?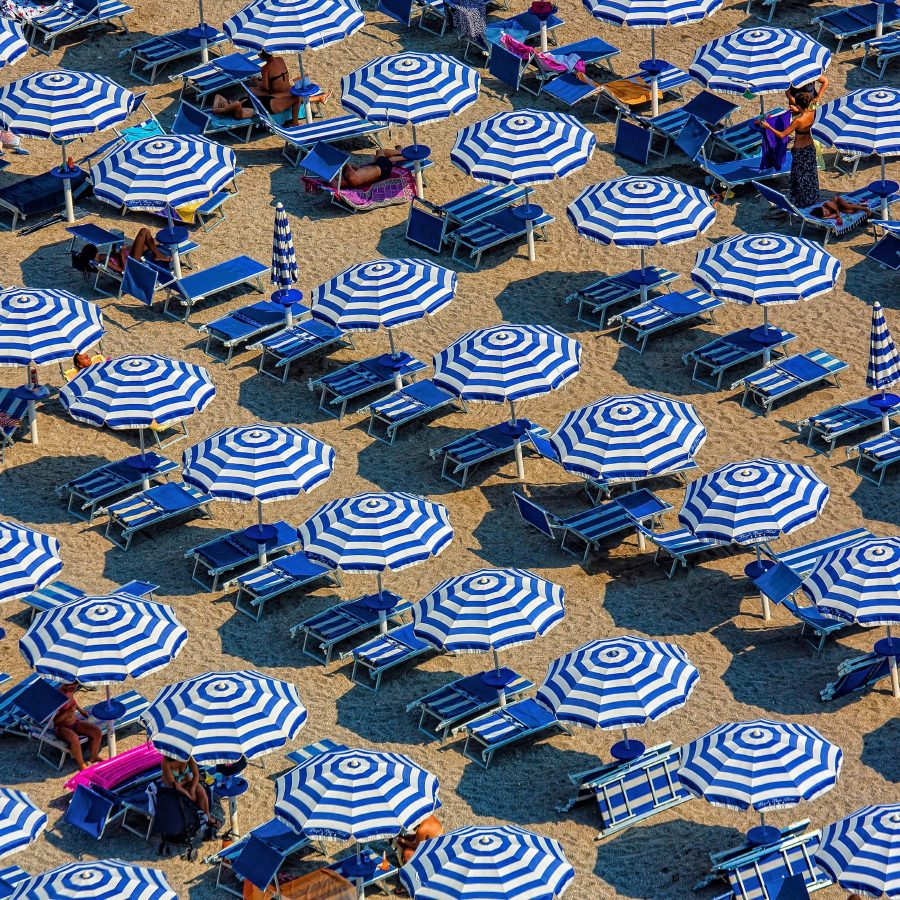 Searching and searching I have drawn a very clear conclusion.
The air relation between Ireland and Spain is not bidirectional 100%.
I explain myself.
It is thought for the Irish who go on holidays to Spain especially in summer, than for the Spanish who travel to Ireland.
How did I know?
Because there are many more destinations to Lanzarote, Fuerteventura, Palma de Mallorca and Malaga than to Madrid or Barcelona.
So those Au pairs who in the South of Spain, Canary Islands or Balearic Islands, you can feel a real privileged in this aspect!
Now you understand me when I say that I took the flights in Madrid and only knew 2 airports in Ireland.
Not too difficult!
Here is it.
I leave the list of airports in Ireland with their corresponding airlines and those that have connection with Spain, specifying destinations.
In some cases you will see that I even add dates or days of the week.
As I said, many of the airlines just have flights in summer and divide their schedules in Winter flights and Summer flights, but not all.
Or at least, they don't indicate it on their website.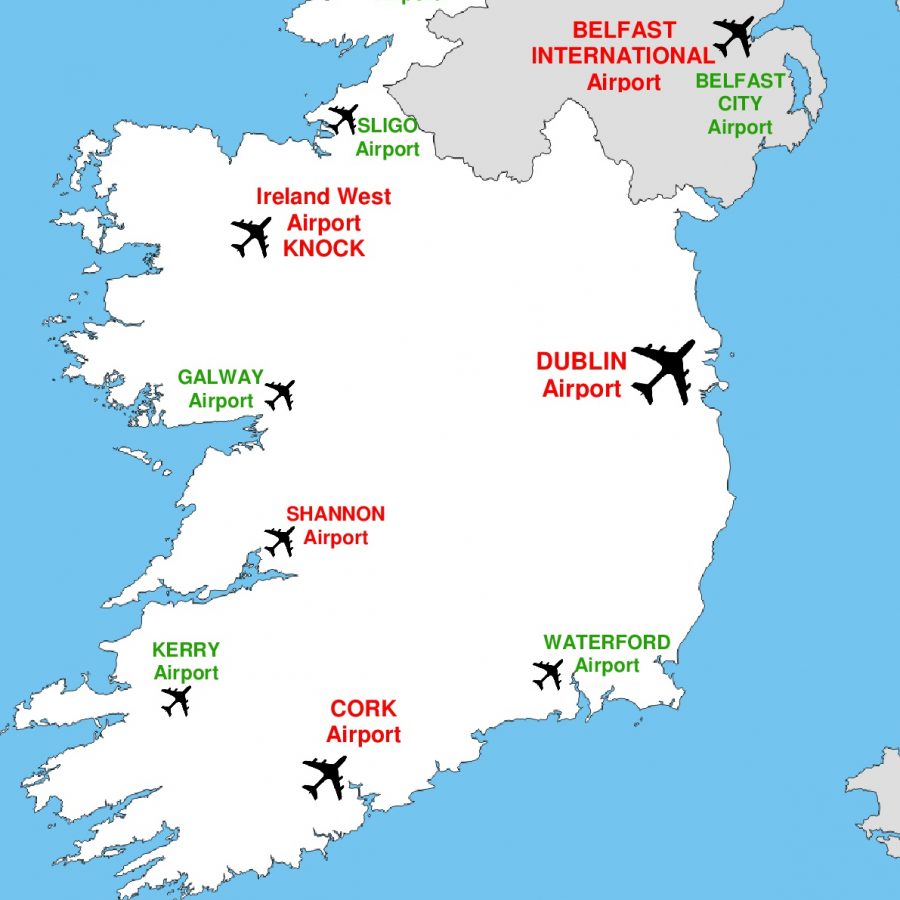 Dublin is the capital of Ireland and therefore its airport is the largest and the one that works with more airlines and connections.
Terminal 1 – T1
AEGEAN

AirFrance

ASL

Blue Air

British Airways

CITYJET

Ethiopian

Etihad Airways

Eurowings

Finnair

Flybe

Iberia Express

KLM

Lufthansa

Luxair

Air Moldova

Norwegian

Air Canada

Ryanair

Scandinavian Airlines

S7 Airlines

SWISS

Air Transat

Transavia

Turkish Airlines

Vueling

WestJet

WOWAir
Terminal 2 – T2
Aer Lingus

American Airlines

Delta

Emirates

Norwegian

United
Belfast is the capital of Northern Ireland and therefore also has an important airport.
It hasn't got 2 terminals as is the case of Dublin. However, it will be divided into 2 different airports:
– Belfast International Airport.
– Belfast City Airport.
Belfast International Airport
EasyJet

Jet2.com

Ryanair

Wizz

Virgin Atlantic

Thomas Cook

TUI

Norwegian
Belfast City Airport
Flybe

Aer Lingus

Bristish Airways

KLM

Icelandair

Eastern Airways

JetsGo Holidays
The city of Cork is located in the south-east of Ireland.
With around 125,000 inhabitants it is the second largest city in the country behind Dublin and the third largest on the island behind Belfast.
Works with several different airlines:
Aer Lingus

Aer Lingus Regional

Air France

Flybe

Iberia Express

Norwegian

Ryanair

SWISS

Volotea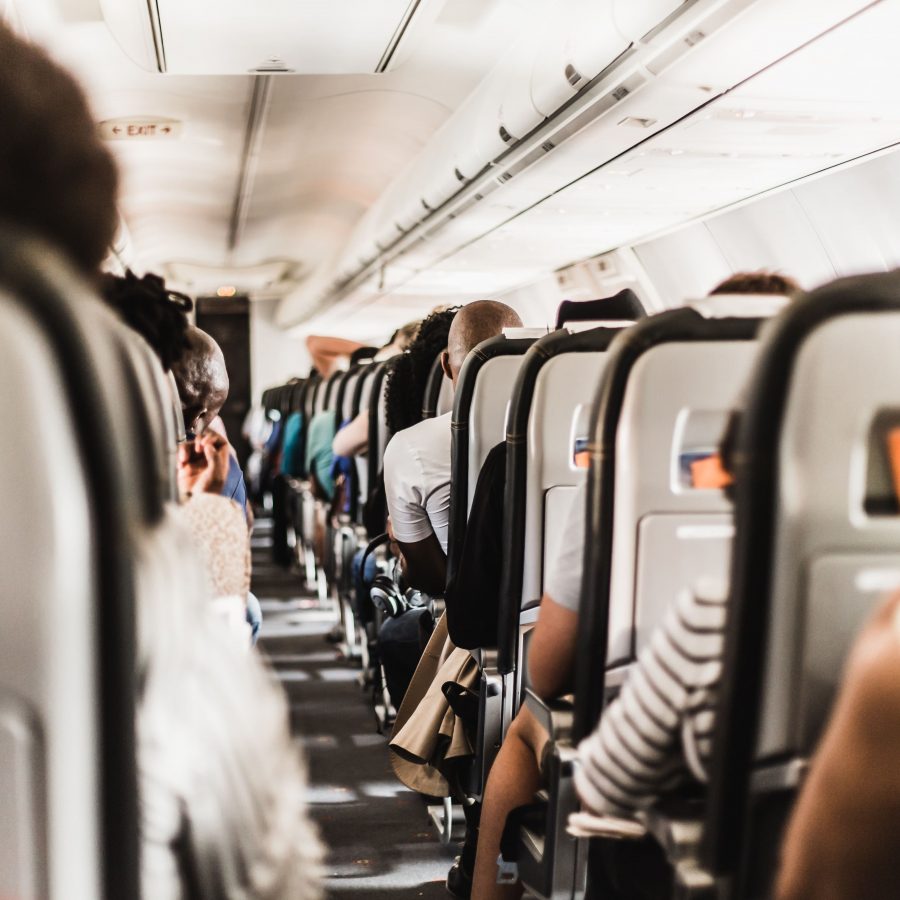 The city of Shannon is located west of Ireland, 19 km from Limerick in the county of Clare.
Aer Lingus

American Airlines

Delta

Lufthansa

Norwegian

Ryanair

United
Finally, the airport located to the west with the largest number of different connections and airlines is the Ireland West Airport.
Ryanair

TUI

Paul Claffey Tours
And so far the airports that we can call "bigger". Or at least, with more connections.
Besides, we find other smaller airports like:
Works with Aer Lingus, Aer Lingus Regional and Ryanair.
More information on their website.
Work with Aer Lingus Regional (with flights to Dublin) and Loganair (with flights to Glasgow).
Work with BMI Regional, Ryanair and Thomson.
Currently destined for the rescue equipment and without commercial flights. 
Currently without service. He works with the airlines Aer Arann, British Airways and Euromanx. 
And here it ends all the information about airports in Ireland.
I hope it has been very useful!
And if you find information of any of them updated or with changes, tell me to modify it!