Be Au Pair is a job, but also an adventure and mostly, un unforgettable experience.
In my case, I decided to take care of 3 children aged between 4 and 8 years old in a village on the seaside called Dungarvan.
Imagine what means for a girl from Aranda de Duero (a village in the centre of Spain) to live 1 min from the beach, although I just touched the water 5 times in 10 months.
Welcome to Ireland!
But hey, I was happy.
In my family, the mother was a nurse so she had a shift work and the father lived and worked in another city, so we had everything but no routine.  
Although have some free days on weekdays was perfect to me because I was able to study the online master I started to do when I arrived to Ireland.
If you want to know how works to be Au Pair and study a master like me, click here.
And how was my daily routine the days I worked as an Au Pair?
Wake up them, give them breakfast, get dressed them and take them to school, pick them up, prepare lunch or dinner, do homework and…
…play, play, play, and play.
Yes, I have played my favourite games, their games, I have invented many of them, I have recovered games from my childhood and I improvised in unimaginable quantities.
You don't realize everything that gives time to play in one day until you're with kids.
And that if it depended on them, the game never ends and the lunch of the real life becomes also the lunch of the game and go out to the park on a tour to a secret world and in the end you don't know if you are the Au Pair, the mom, a small daughter or a neighbour who is going to visit them.
If you want to know more about my daily routine as an Au Pair, just click here.
And here comes the doubt, do you only play with them when you're working?
No.
Obviously, you live with them in the same house 24 hours a day.
And if they always spend with you funny moments, that makes 99% of the time you are in the same place, they want to play with you. Meaning:
Sonia = play funny games.
Kids = just want to play with Sonia all the time.
In fact, when you get that 1% where they don't ask you to play, you worry about what can be funnier than playing with you.
In the end, being Au Pair in Ireland has its bad days, but also its good days and very good days with the family and others Au Pair.
You discover an amazing country.
You have time to travel, go out and drink every varieties of beer and cider they have.
To meet other Au Pair who will become friends forever and that there will be your maximum support in Ireland.
And of course, to meet Irish people who will make you get into their culture and live in first person how charming and funny they are (and a little crazy at times).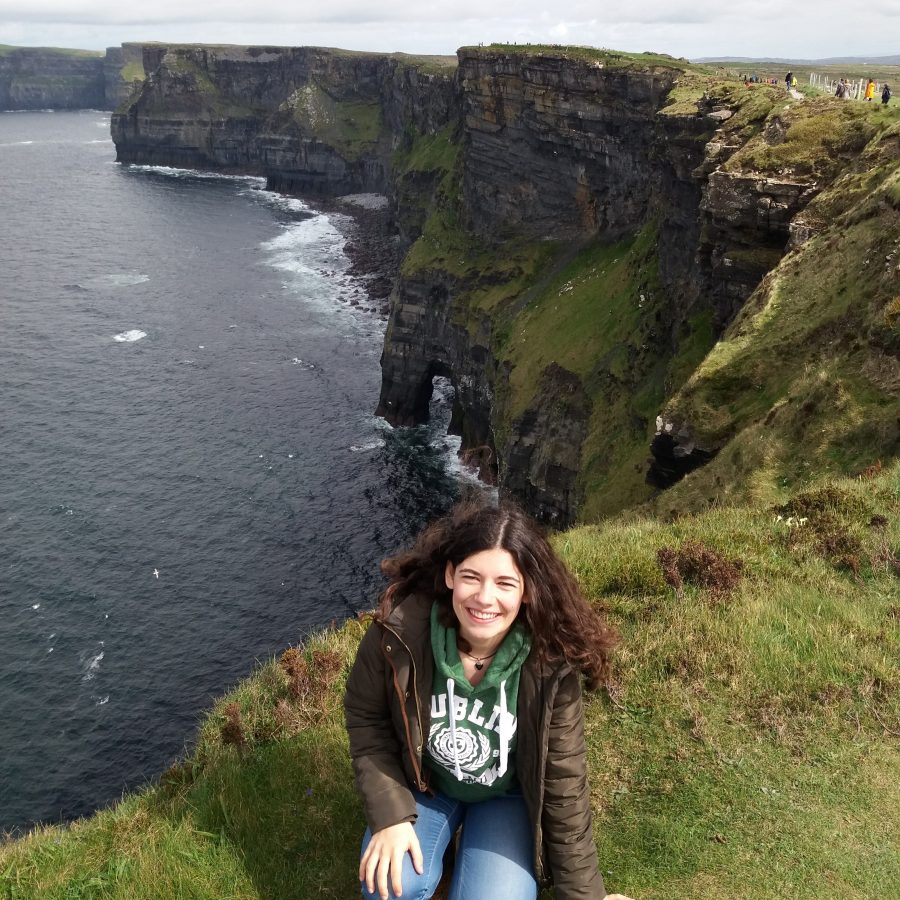 Be Au Pair is unique.
I've laughed, very much.
With the children and myself, to see us with our best clothes and high-heels shoes at home simulating the wedding of the year or going to the neighbour's house to celebrate the baptism of their cats.
My biggest challenge?
Having to go up in a buggy 2 children, a bicycle, a scooter and 3 school bags.
I have been Au Pair, but also mom, teacher, nurse, friend and confidant.
When I was in the kitchen and the little one, who was on the street playing, called me to voice in scream. I go out to the door and he shouts at me from a distance:
Sonia, I love you!
And then he keeps playing very happy.
And it's that without noticing, you really love them and they love you so much.
And you just can enjoy this unforgettable experience as an Au Pair in Ireland, which for each one is different and unique.